Posts for: June, 2014
By Total Dental Care
June 16, 2014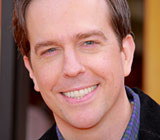 The lengths that some comedians will go to for a laugh! Actor Ed Helms, as dentist Stu Price, pulled out his own tooth in the movie The Hangover. Or did he? Turns out Helms really is missing a tooth, which never grew in. When he was in his late teens, he received a dental implant to make his smile look completely natural.
Helms told People magazine he wasn't exactly eager to remove the implant crown that had served him so well for almost 20 years, but there was no better way to do the famous tooth-pulling scene.
"We started to do different tests with prosthetics and blacking it out and nothing worked," Helms told the magazine. Helms' dentist said it would be okay to take the implant crown out. "My dentist was really into it," Helms said. The rest is movie history!
Congenitally missing ("con" – together with; "genital" – relating to birth) teeth are inherited and actually quite common. More than 20% of people lack one or more wisdom teeth, for example. These would not usually be replaced if missing (in fact, wisdom teeth are often removed) but it's a more serious issue when the missing tooth is in the front of the mouth — and not just for aesthetic reasons.
When a particular type of tooth is missing, it disrupts the pattern and function of the teeth. If left alone, sometimes the existing teeth will shift to close the gap. It's like removing a brick from an arch — the rest of the bricks would fall together in a different formation (or collapse entirely). And when upper and lower teeth don't come together properly, they can't function well.
The best treatment for this type of situation is the one Ed Helms had: a dental implant. They look and function like real teeth and do not attach to or damage adjacent teeth as other tooth-replacement options might.
It is important that a child with a congenitally missing tooth wait until jaw growth is complete — different for every person but usually in the late teens — before getting an implant. Otherwise, the artificial tooth might eventually appear too short when the person has stopped growing. In the meantime, there are temporary tooth replacements that can be made.
If you would like more information about options for congenitally missing teeth, please contact us or schedule an appointment for a consultation. You can learn more by reading the Dear Doctor magazine article "When Permanent Teeth Don't Grow." Dear Doctor also has more on "Teenagers & Dental Implants."
By Total Dental Care
June 06, 2014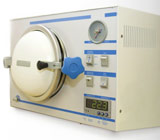 It's rare now to encounter a news story about an infection spreading among a group of dental patients — a rarity thanks to the development of standards and procedures for infection control. As these standards have improved over the last few decades, the prevention of infection stemming from dental treatment has become more effective and easier to perform.
Like other healthcare providers, dentists are held (and hold themselves) to a high legal, moral and ethical standard to stop the spread of infection among their patients, and both governmental authorities and professional organizations mandate safety procedures. The United States Center for Disease Control regularly publishes recommendations for disinfection and sterilization procedures for all healthcare providers and facilities, including dental clinics. Dental and medical licensing bodies in each U.S. state also mandate control procedures and have made continuing education on infection control a condition of re-licensure.
For both medical and dental facilities, blood-borne pathogens represent the greatest risk of infection. These viral infections spread through an infected person's blood coming in contact with the blood of an uninfected person, via a cut or a needle injection site. One of the most prevalent of these blood-borne diseases is hepatitis. This disease, which can severely impair the function of the liver and could be fatal, is caused by either of two viruses known as HBV and HCV. Any medical facility that encounters blood through needle injection or surgical procedures (including blood transfusion and surgical centers, and dental offices) must have a high degree of concern for controlling the spread of hepatitis and similar viral diseases.
Infection control protocols cover all aspects of potential exposure, including protective wear for workers and patients, proper disposal of contaminated refuse and disinfection of instruments and facilities. These comprehensive procedures not only keep patients safe from viral exposure, they also protect healthcare providers who experience greater exposure and risk for infection than the patients they serve.
Thanks to this strong emphasis on infection control, your dental visits are reliably safe. If you do have concerns, though, about the risk of infection during a dental visit, please let us know — we'll be happy to discuss all we do to protect you and your family from infection.
If you would like more information on infection control, please contact us or schedule an appointment for a consultation. You can also learn more about this topic by reading the Dear Doctor magazine article "Infection Control in the Dental Office."