Posts for: March, 2018
By Total Dental Care
March 16, 2018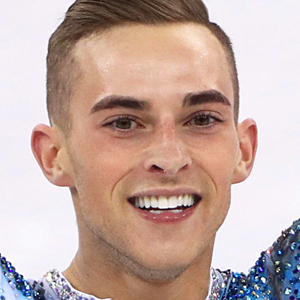 Team USA figure skater Adam Rippon became one of the breakout stars of the 2018 Winter Olympic Games in South Korea last month. But it wasn't just his acrobatics on the ice that dazzled—it was also his bright smile. As it turns out, the 28-year-old skater had prepared for his big moment on the world stage not only by practicing his jumps…but also by whitening his teeth.
Teeth whitening is a great way to prepare for a special day: a wedding, graduation or any time you want to look your best. Compared to many other cosmetic dental treatments, teeth whitening is less expensive and takes fewer office visits to achieve noticeable results.  It all starts with a dental exam, where we will make sure your tooth discoloration is not the result of an underlying dental issue that needs treatment. We can also give you a better idea of what kind of results you can expect from various bleaching methods.
Professional in-office whitening treatments offer the fastest and most dramatic results. Using concentrated bleaching solutions, it's often possible to lighten teeth up to 10 shades in a single hour! Yet we always take care to protect the sensitive soft tissues of your mouth (gums, lips, etc.) from the powerful bleaching solutions.
We can also prepare a take-home kit that will allow you to achieve similar results at home, though the process will take longer (usually a few weeks). We will provide you with bleaching trays that are custom-made from a model of your mouth for a precise fit, along with bleaching gel to use at home. What's great about the trays is that you can give yourself a touchup treatment months (or even years) later by getting another tube of bleach from the dental office.
If you have questions about teeth whitening, please contact us or schedule an appointment for a consultation. You can also learn more by reading the Dear Doctor magazine article "Important Teeth Whitening Questions Answered."
By Total Dental Care
March 01, 2018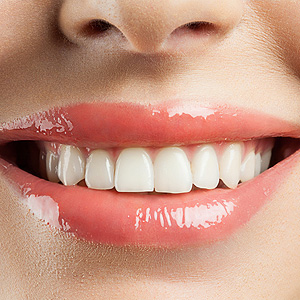 You know the basics for a healthy mouth: daily oral hygiene and regular dental checkups. But there are other elements unique to you that also factor into your oral care: the mouth and facial structure you inherited from your parents (like a poor bite) and your past history with dental disease. Both of these help define your individual risk factors for potential dental problems.
That's why you need a treatment strategy personalized to you to achieve the best health possible for your teeth and gums. We create this plan by using a detailed and thorough 4-step process.
Step 1: Identify your unique risk factors. To find your risk factors for dental disease, we carefully assess your history and other areas of oral function and health: the soundness of your supporting bone and gum structures; your teeth's structural integrity and any effects from decay, enamel erosion or trauma; functional issues like a poor bite, a jaw joint disorder or a grinding habit; and problems with appearance like disproportional gums.
Step 2: Prioritize risk factors and form the treatment plan. Once we've identified your individual risk factors, we assess how each could impact you and whether any require immediate treatment. Any current dental disease should be treated immediately to minimize and prevent further damage. Depending on severity, other issues like bite problems or unattractive teeth may be scheduled for later treatment.
Step 3: Execute the treatment plan. With our priorities in place, we then proceed with treating your teeth and gums, the most pressing needs first. Throughout this step, our goal is to bring your oral health to the highest level possible for you.
Step 4: Monitoring and maintaining health. Once we've achieved an optimum level of health, we must remain vigilant about keeping it. So we monitor for any emerging problems and perform preventive treatments like clinical cleanings to help maintain that healthy state. This also means regularly repeating our 4-step process to identify and update any new, emerging risks and incorporate them into our treatment strategy.
While this process may seem overly methodical, it can actually result in more efficient and cost-effective treatment. It's the best way to ensure good health for your teeth and gums throughout your lifetime.
If you would like more information on creating a long-term dental care plan, please contact us or schedule an appointment for a consultation. You can also learn more about this topic by reading the Dear Doctor magazine article "Successful Dental Treatment: Getting the Best Possible Results."