Posts for tag: root canal
By Total Dental Care
July 24, 2017
When a tooth is sensitive to heat, pressure or cold, something is wrong. You should see Dr. Stephen Dickey at Total
Dental Care right away. After careful evaluation, they may recommend root canal therapy in their Pekin, IL office. "A root canal?" you say. "Doesn't that hurt?" In fact, root canal therapy relieves many painful dental conditions, leaving healthy tooth structure in place to function for many years. Learn more about root canals, or endodontics, and why you may need this restoration.
What is a root canal?
The American Association of Endodontists, specialists in root canal therapy, says this often-used restorative treatment started back in the mid-1800s. The idea was simple: remove the pulp deep inside a tooth to eliminate infection and preserve the tooth. A comfortable treatment that removes the pulp, seals the interior chambers (root canals) and crowns the tooth, root canal therapy in Pekin preserves teeth injured by:
Extensive tooth decay
Several restorations such as fillings
Oral trauma
Deep fracture
To decide if your tooth could benefit from root canal therapy, Dr. Dickey and Dr. Conroy examine:
Your teeth and gums
Digital X-rays of the tooth
Your symptoms
Signs you may need root canal therapy

Most patients who would benefit from root canal therapy come to Total Dental Care with:
Throbbing toothache pain
Sensitivity to cold or heat
Pain when biting
Reddened gums
A pimple or sore on the gums
A crack in the tooth
A damaged filling or crown
Drainage due to infection
Bad breath
While these symptoms are very worrisome, they can be eliminated with this two-visit procedure. Root canal therapy also avoids the harmful effects of tooth extraction--namely, weakening of neighboring teeth, smile gaps, compromised speech and chewing, and deterioration of gum tissue and bone at the extraction site.

The root canal procedure

Most likely, you'll need nothing more than local anesthetic for your root canal. However, Dr. Dickey and Dr. Conroy also offer nitrous oxide (laughing gas) and oral conscious sedation to relax patients during their treatments.

When you are comfortable, the dentist drills a small hole into the tooth, accessing first root canal. Large teeth, such as back molars, may have up to four canals.

Then, the doctor removes the diseased inner pulp (nerves, connective tissue and blood supply) using some small metal files. He instills antibiotics and fills the canal with gutta-percha, a natural and elastic sealant. He covers the tooth with a filling or crown which will stay in place until the next visit.

At the next visit, your dentist removes the temporary restoration and installs a customized porcelain crown. Your tooth will be pain-free and functional for many years with routine hygiene at home and at Total Dental Care.

Come see us

At the first sign of discomfort, please contact Total Dental Care in Pekin, IL for an appointment. The dentists and their staff want to preserve your teeth so you have strong, healthy smiles for a lifetime. Call (309) 857-7580.
By Total Dental Care
March 16, 2015
One of the most commonly feared dental procedures, root canals are often one of the least understood. Root canals are not dangerous or painful. Instead, a root canal from Total Dental Care in Pekin is a safe, effective and relatively pain-free dental procedure that is commonly used to repair or save a badly infected or decayed tooth.
Teeth can become badly damaged or decayed in a variety of ways. For example, repeated dental procedures, faulty crowns, deep decay, tooth trauma and cracks and chips can all cause a tooth to become internally infected or decayed. Once this happens, the infected material must be cleaned out in order to prevent further problems, such as bone loss, swelling and draining problems. This is done through a root canal.
How Do Root Canals Work?
During a root canal at Total Dental Care in Pekin, a dentist will use a special instrument to go in through the top (crown) of the tooth to clean out the tooth root and to remove any damaged, decayed or inflamed tissue. Once the infection is gone, the dentist will then fill in the area to help prevent further infection. The tooth is then covered with a filling or crown.
While the pulp of a tooth is important in helping the tooth grow, once the tooth has reached maturity, it is not necessary anymore. This is why your Pekin dentist at Total Dental Care can remove it without further damaging the tooth. Once the tooth has matured, it is nourished by the surrounding tissues instead of the pulp.
While many people are fearful of root canals, there really is no reason to be. The procedure is quite simple, and the doctors at Total Dental Care in Pekin have done the procedure several times. Furthermore, the process isn't painful. With today's modern anesthesia options, root canals are no more painful than having a filling placed. Root canals don't cause pain; they relieve the pain you already have.
If your tooth is damaged or decayed, a root canal will fix that. Call Total Dental Care in Pekin and set up your appointment for a root canal today.
By Total Dental Care
January 29, 2015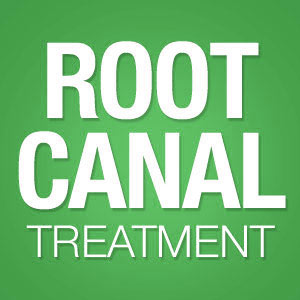 The term "root canal" is a part of our social lexicon, and not always with a positive meaning. But contrary to its negative reputation, a root canal treatment can make all the difference in your dental health.
Here are 3 things you may not know about this important procedure.
A root canal treatment is a "tooth" saver. Decay deep inside the tooth pulp puts the entire tooth at risk. The infection not only destroys nerves and tissue in the pulp, it has a direct path to the root through tiny passageways known as root canals. By cleaning out this infected tissue, then filling the empty pulp chamber and the root canals with a special filling, the procedure stops the disease from further harm and seals the tooth from future infection. Without it, it's highly likely the tooth will be lost and other teeth threatened by the infection.
A root canal doesn't cause pain — it relieves it. The biggest misconception about root canal treatments is their supposed painfulness. That's just not true, thanks to anesthetic techniques that numb the teeth and gums — and any discomfort afterward is quite manageable with mild anti-inflammatory drugs like ibuprofen. The procedure actually stops the real pain, caused by the infection damaging and finally killing the tooth's nerves, when it stops the infection.
Root canal treatments are even more effective thanks to recent advancements. Not all infected tooth situations are the same: some teeth have smaller offset passageways called accessory canals that grow off a larger root canal that can be quite difficult to detect and access. Missing them can leave the door open for re-infection. In recent years, though, endodontists, specialists in root canal disorders, have improved the way we address these complications using advanced technologies like specialized microscopic equipment and new filling techniques. The result: a lower risk of re-infection and a higher chance of long-term success.
Hopefully, you'll continue to enjoy good dental health and won't need a root canal treatment. But if you do, rest assured it won't be the unpleasant experience you might have thought — and will be a welcomed solution to pain and threatening tooth loss.
If you would like more information on root canal treatments, please contact us or schedule an appointment for a consultation. You can also learn more about this topic by reading the Dear Doctor magazine article "A Step-By-Step Guide to Root Canal Treatment."