Posts for tag: sedation dentistry
By Total Dental Care
October 01, 2018
If you or a member of your family suffer from dental anxiety or a fear of going to the dentist, you are not alone. Studies have shown that anywhere from 30 to 40 million Americans skip dental care due to phobias and anxiety (approximately 15% of the population). Although overcoming long held fears can be difficult, skipping preventive and other types of dental care can end up being more painful and expensive in the long run if you develop severe tooth decay or gum disease. The good news is that there are options available to help you get the care you need without the worry and anxiety. Dr. Stephen Dickey, a dentist in Pekin, IL, offers sedation dentistry options for nervous and anxious patients.
Relax with Sedation Dentistry in Pekin, IL
Whether you need root canal therapy or a cavity filled, sedation dentistry allows you to relax and get comfortable while the dentist works.
Types of Sedation Dentistry
Most people are familiar with laughing gas (inhalation conscious sedation), more commonly known as laughing gas. While you made need additional pain killers, laughing gas is one of the most common and well-known forms of sedation dentistry and is a good distraction from worry and anxiety over your dental treatment (fun fact: many people feel fear over the experience itself, and not over a particular form of treatment).
If you are not afraid of needles, local anesthesia is typically used to numb the area and minimize pain and discomfort during treatment.
Oral sedatives are another option for dental patients with phobia and anxiety issues. The most common oral sedatives include:
Valium
Ativan
Sonata
Halcion
Versed
Vistaril
Find a Dentist in Pekin, IL
For more information about sedation dentistry, contact Total Dental Care to schedule an appointment with Dr. Dickey by calling 309-347-7055 (existing patients) or 309-857-7580 (new patients).
By Total Dental Care
February 29, 2016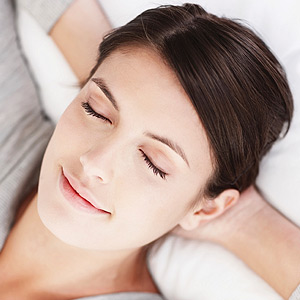 Eliminating pain and discomfort is one of our major objectives during dental treatment. To that end, our profession has developed a number of anesthetic drugs and deliveries that ensures your experience in the dentist's chair is as pain-free as possible.
But there's another experience many people have with dental care that's different from physical discomfort — emotional anxiety. These negative emotions can range from nervousness about a procedure to extreme fear. Very often the patient has no control over these emotions — they've become imbedded from earlier experiences or the influence of others.
Although each can influence and heighten the other, anxiety and physical discomfort are different and require a different approach. Physical pain and sensation is eliminated through anesthesia, either locally through topical application or injection or generally through intravenous medication that renders a person unconscious. Anxiety, on the other hand, requires first building a trustful relationship with an understanding dentist. But it may also call for certain drugs that sedate — promote a feeling of relaxation — rather than numb sensation.
We've incorporated a number of sedative medications in dentistry like Valium or Ativan that work well to reduce anxiety before and during treatment. Many are taken orally, usually just before scheduled treatment, and they dissipate from the system quickly afterward. Some medications also have "amnesic" qualities, meaning you won't remember anything or little at all about the treatment period. This can be helpful in amassing positive treatment experiences that may diminish negative feelings you've developed about dental treatment.
It's important, though, to find the right types of medication that work well for you. For that reason we'll take a thorough medical history, including prescription or over-the-counter medications and supplements you're taking and any medical conditions you may have. It's also important to discuss your diet (certain foods can inhibit the action of some sedatives) as well as if you use tobacco or regularly drink alcoholic beverages.
Taken properly, oral sedation can effectively reduce your anxiety during treatment. As a result, it will be much easier and pleasant for you to receive the care you need for a healthy mouth.
If you would like more information on reducing anxiety during dental treatment, please contact us or schedule an appointment for a consultation. You can also learn more about this topic by reading the Dear Doctor magazine article "Oral Sedation Dentistry."